KNEE RELIEF PATCH
---
Sale price
$19.99
Regular price
$39.99
LOOKING TO INSTANTLY RELIEVE KNEE PAIN?
✓ The Knee Relief Patch is the perfect tool for alleviating your knee pain quickly and conveniently.
✓ Made with all natural herbs and ingredients.
✓ Specifically designed for maximum absorption into the knee.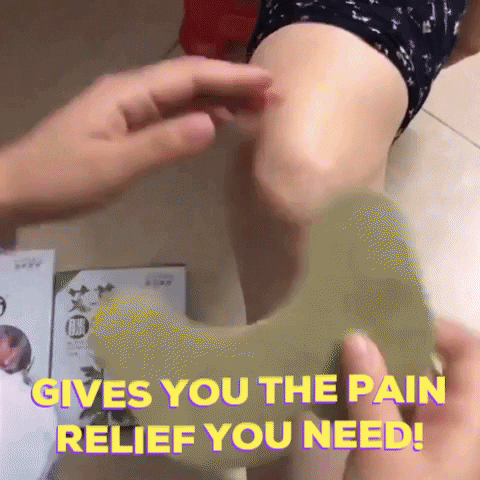 BENEFITS - HOW'S IT FOR YOU?
Heals knee injuries due to sports fall, middle-aged knee problems, cold knee, meniscus injury, arthritis, bone hyperplasia, ligament injury
Specifically designed for maximum absorption into the knee so you can feel relieved instantly.
Provides direct relief to any affected area of the knee and without the side effects of regular medications
Made from natural wormwood roots and herbs
Has 12 medicated stickers in one pack

SPECIFICATIONS
Size (including packaging):

 

15 cm x 13 cm x 1.5 cm
Heat Time:

 

12 hours
Maximum Temperature:

 

60°F
Shelf Life:

 

3 years
Package Includes:

 

12 pieces / box 
 FEATURES
It's self-heating, it can penetrate deeply into the muscle right where it hurts and releases pain and tension.
Heat helps stretch the soft tissues, relax muscles, which promotes flexibility and helps to decrease stiffness.
The shape of the patch is ergonomically designed to perfectly fit one anyone's knee without falling off.
A natural and safer alternative to pain relief than invasive methods like drugs and pills.
 It can be worn underneath your clothing without worrying of greasy residue or stain.
Related Products
---